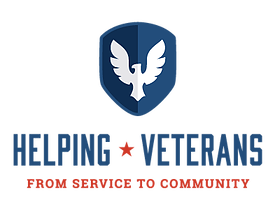 We don't know them all, but we owe them all! The Safety Alliance recently created our SAFE-VETS Training Program to both honor, and offer, our Veterans FREE OSHA 10-Hour training. If you are a Veteran and would like to attend a FREE OSHA 10-Hour training course in your area, please complete the information below.
If you are currently and Authorized OSHA Outreach Trainer, and you would like to participate in our program, please CONTACT US immediately and someone will contact you from the Safety Alliance. Thank you for your support, and thank you Veterans for your sacrifice to our nation!
Resources
(NEW) How to Help a Veteran with Substance Abuse: Our U.S. military is made up of arguably some of the bravest, most selfless individuals that exist, giving portions of their life—if not their entire life—to help defend the United States. However, carrying this type of burden doesn't always come without a cost, and sometimes that cost comes in the form of substance abuse. (Thank you Colleen Donnelly, Veterans Outreach Volunteer, for sharing)

Training Programs - Hire Heroes USA - Hire Heroes USA is proud to partner with organizations that connect transitioning military members, veterans and military spouses with career training opportunities. The organizations featured on this page offer free training opportunities to Hire Heroes USA clients, or scholarships for training programs.
Education Programs - Education and Training - Veterans Benefits  - Many benefits are available to advance the education and skills of Veterans and Service members. Spouses and family members may also be eligible for education and training assistance in fact, 25 percent of those benefitting from VAs education programs are non-Veterans. Some might find they're eligible ...
Veterans' Employment and Training Service (VETS) - U.S. Department  - Veteran Unemployment Rate 4.0 Percent in January · The HIRE Vets Medallion Program Demonstration Applications Open February 2 — HIREVets.gov. January 18, 2018 ...
Veteran Training Programs | Department of Energy  - DOE offers opportunities for veterans with disabilities through these programs. Operation Warfighter ( for military service personnel) Wounded Warrior Programs. Vocational Rehabilitation and Employment Program.
Veterans Employment, Education, and Training Programs | Military.com - The Department of Veterans Affairs (VA), Department of Labor (DoL) and the Department of Education (DoE) all administer a number of employment, education, and training programs for veterans. The following is a summary of these programs: Major Programs Offered.
Apprenticeship Programs For Veterans - GI Jobs  - Apprenticeship programs for veterans represent a unique opportunity to utilize the G.I. Bill and get paid while training.
Employment, Education, and Training for Veterans | USAGov  - Find educational and job training programs for veterans.
Veterans Assistance, Employment & Training | Veterans Organizations - As generations of Americans have witnessed, veterans can be counted on to get the job done. However, many veterans return home with physical or emotional injuries or limited job skills that restrict their ability to find and hold jobs. The Veterans Inc. Employment & Training Program is nationally ...
Veterans Program - Cisco - The Cisco Veterans Program partners to scale positive, inclusive social and economic impact for U.S. veterans. These initiatives are focused on raising the awareness of the value of hiring a veteran and creating IT training and employment programs that leverage scalable training and technology aligned to their needs.
V.E.T.S. PROGRAM– Sharp Decisions - Sharp Decisions hires, trains and deploys veterans to our Fortune 1000 clients, often in teams of three or more to drive much greater efficiency for client engagements. This teamwork mentality is fostered inside our platoon-based training programs conducted at our own Sharp University. V.E.T.S. participants are trained for ...
Job Training Programs For Veterans - IT Jobs | DIVERSANT - DIVERSANT Job Training for Veterans is perfect for Veterans seeking a career in IT, or organization seeking to diversify by offering Veterans career opportunities. Learn more!
Additional Links
PTSD, Substance Abuse, and Mental Health Help for Veterans
Find a PTSD Therapist
Homeless Vets' Guide to Stop Living On The Streets
Building Their Life Back - The Guide for Homeless Vets
Coalition for Homeless Veterans
Financial Fitness from a Military Career
Financial Assistance for Homeless Vets
Homeless Vets' Guide to Finding a Home
Community and Support for Veterans
Affordable Legal Advice for Veterans