The Safety Alliance and Caterpillar Safety Services Present - LEADING FOR SAFETY: 4 SKILLS TO BUILDING A CULTURE OF EXCELLENCE
December 13, 2018 from 8AM to 4PM
(Breakfast and Lunch Provided – Cost $299)
Location: Florida State College at Jacksonville
Advanced Technology Center, Room T112
401 West State Street
Jacksonville, FL 32202
Cost $299 (Breakfast and Lunch provided)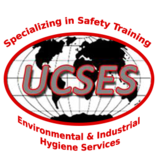 The Safety Alliance and the Unified Commission of Safety have created a strategic alliance to assist organizations with cost-effective safety training. We are able to provide our safety courses directly at your workplace for your employees (based on a minimum quantity). Contact us today to inquire about the quality, dynamic, safety courses we offer!
Contact the Safety Alliance Today for Additional Information on the Courses Listed Below - Don't see a course listed, just ask!

OSHA Outreach Construction and General Industry
OSHA 10 Hour
OSHA 30 Hour
Florida Maintenance of Traffic
Intermediate Maintenance of Traffic 16 Hour
Intermediate Maintenance of Traffic Refresher/8 Hr.
Advance Maintenance of Traffic 20/Hr.
Advanced Maintenance of Traffic Refresher Flagging
HazWoper
HazWoper Refresher 8 Hour HazWoper 24 Hour Technician HazWoper 40 Hour
Hazard Communications
Solid Waste Collection Safety
Medical
CPR/First Aid
Emergency Medical Responder
First Responder
HazWoper with Decontamination Chemical Safety
Defensive Driving
Squad Car Collision Prevention and Safety Fire Truck Collision Prevention and Safety
Other Safety Courses
Confined Space
Trenching & Shoring
Fall Protection
Tree Trimming Safety
Landscape Worker Safety
Excavation, Trenching and Confined Space Competent Persons
Heavy Construction Hand Tool Safety
Silica Safety Standards
Electrical
NFPA 70E Arc Flash Electrical Safety
Lock Out/Tag Out
Heavy Equipment Operator Safety
Aerial Lift/Scissors Lift Asphalt Roller
Boom Truck
Dump Truck
Excavator
Forklift/Standard and Heavy Terrain
Front Loader
Back Hoe
Track Hoe
Hospitality
Safety Professional for Hospitality Industry Restaurant Safety
Our goal is to make sure attendees not only learn, but retain the information provided. No Boring classes! A boring class is an ineffective class.
Some remarks directly from the students that attended our training classes -
"Class was fun and I learned new life saving tips"

"Best class ever"

"The instructor was knowledgeable and kept my attention"

"Didn't fall asleep"
No Annual Membership Fee's
No Dated Training Materials
All classes are customized to your specific training requirements.
All of our instructors have hands-on working experience with the topics they teach.