Post your current employment position on our website for only $149! Job postings remain active on our employment page until your position is filled! We currently receive over 10,000 visitors to our website monthly.
Are you currently a safety professional looking for a new opportunity? Click on (Send Resume) to forward your resume to us today. We have quality companies looking to fill a levels. Click on (SAFE Staffing) if your company is looking to fill a current position. Our team screens and provides quality candidates for all positions!
POSTED 3/8/2018
Work Zone Safety Manger - West Palm Beach, FL
Company Name: Ranger Construction Industries, Inc.
Contact Name: Mark Ligon
Company Address: 101 Sansbury's Way, West Palm Beach, FL 33411
Email: mark.ligon@vecelliogroup.com
Contact Phone: 561-310-9993
Summary: The Work-Zone Safety Manager is responsible for reviewing, evaluating, and analyzing work zone environments, design plans and procedures to control, eliminate, and prevent incidents inside the work zones job sites. S/he will conduct onsite inspections, trainings and enforce adherence to laws and regulations governing the health & safety of individuals. S/he will provide input to the Division Safety Director in an effort to plan, direct, and implement the company's safety program to ensure a safe, healthy, and accident-free work environment.
Essential Duties and Responsibilities:
Assist in the planning and implementation of loss prevention, risk control, and safety policies and procedures in compliance with all Company safety programs and local, state, and federal OSHA regulations.

Perform documented inspections at designated jobsites and organizational facilities monthly to detect existing or potential accident and health hazards and loss control issues, determine corrective or preventative measures where indicated, and follow up to ensure measures have been implemented.

Acts as the company subject matter expert for work zone MOT.

Draws up, submits and reviewed internal traffic control plans.

Reviewed traffic control specifications for all road construction projects for cities or FDOT jobs which details methods and means of street and pedestrian access to project work sites during all phases. Specifications may control order and methods of construction; monitors and inspects projects to certify they meet traffic control standards and safety requirements.

Prepares and conducts training classes regarding proper use of flaggers safety manual for qualifications and work zone signing.

Inspects work sites with a view to detecting and immediately correcting deficiencies in traffic control devices and their applications which may occur with the passage of time.

Monitors and notifies responsible parties of potentially hazardous conditions relating to motorist or pedestrians, that need to be corrected.

Coordinate MOT crew's schedules with operations.

Oversees other agencies working within job site boundaries to ensure protection of facilities, monitors road closures to maintain traffic control and ensures compliance with applicable regulations.

Conduct safety training and education programs, and demonstrate the proper use of safety PPE equipment.

Represent the Company during any regulatory inspection such as OSHA, DOT, FMCSA, etc.

Ensure weekly toolbox safety trainings occur at each Company location as required.

Manage the Company behavior-based safety program and continually grow the safety culture.

Communicate on a daily basis with direct supervisor and ensure response times to any communication are within the required timeframe.

Investigate any accidents or 'near misses' incidents to determine the root cause and document findings.

Maintain records of all communications with any entities regarding safety or liability related issues.

Inspect specified areas to ensure the presence and compliance of fire protection equipment, safety equipment, and first-aid supplies.

Investigate the adequacy of ventilation, exhaust equipment, lighting and other conditions that could affect employee health, comfort, or performance.

Recommend measures to help protect workers from potentially hazardous work methods, processes, or materials.

Performed other assigned duties as directed.
Qualifications:
Formal education in health and safety or equivalent experience working in a health and safety capacity for a period between 5 to 10 years is preferred; heavy highway construction background a plus.

Must have FDOT Maintenance of Traffic (MOT) Advanced Course.

Ability to establish credibility with field operations.

Excellent verbal and written communication skills; excellent presentation skills.

Knowledge and familiarity with OSHA & DOT regulations.

Knowledge and familiarity with Maintenance of Traffic rules (MUTCD & 600 index).

Experience in developing Occupational Health and Safety written programs.

Experienced in performing safety audits and inspections.

Ability to work independently with little direction.

Excellent time management skills; ability to manage multiple projects simultaneously.

Proficient in Microsoft Windows Office, Excel, Power Point, Share Point, and other basic computer skills.

Must have OSHA 10 & 30 hour courses.

Ability to conduct yourself in an ethical and honest manner at all times.

Must have good driving record.
Physical Demands: The physical demands described here are representative of those that must be met by an employee to successfully perform the essential functions of this job. While performing the duties of this job, the employee is regularly required to stand, sit, kneel, walk, talk, see, hear, push, pull, climb, bend and stoop. The employee frequently is required to stand, sit, walk, climb, use manual dexterity to operate tools used in the course of work and typical office environment, hear sufficient to hear conversations in person and via telephone and radio, and vision sufficient for distance sight and to read diagrams, computer screens, manual reports, rules, regulations, laws and plans. The employee is occasionally required to reach, push and pull with hands and arms. The employee must occasionally lift and/or move up to 50 pounds. Ability to travel by driving a vehicle or as a passenger on an airplane to various locations. Physical dexterity may involve stretching, proper placement of legs, and use of arms and hands in repetitive motions. The employee must be able to maintain constant alertness to the multiple concurrent activities occurring at the site, including the activities of other employees and contractors, the operation of stationary equipment and the movement of mobile equipment. Reasonable accommodations may be made to enable individuals with disabilities to perform the essential functions of this job.
EOE M/F/V/D
Best Method to Apply: Email mark.ligon@vecelliogroup.com (No Phone Calls Please)
POSTED 2/1/2018
Fastener Sales/Customer Service - Miami, FL
Company Name: American Fasteners, Corp.
Contact Name: Nancy Duran
Company Address: 7323 NW 66th Street, Miami, FL
Email: nancyd@amerifast.com
Contact Phone: 305-885-1717 ext 728
Position Description: Essential Functions: 1. Answer potential client questions and follow-up call questions and/ or quotes 2. Cold calling; making multiple outbound calls to potential clients. 3. Source new sales opportunities through inbound lead follow-up and outbound cold calls and emails 4. Understand customer needs and requirements, and offering solutions and support. 5. Route qualified opportunities to the appropriate sales executives for further development and closure. 6. Lead to close sales and achieve quotas. 7. Find new sales leads through business directories, client referral, etc. 8. Works with outside sales team to process orders and quotes.
Position Requirements: 1. Associate's degree or equivalent. 2. Minimum experience of 5 years in a sales or sales support capacity as well as outstanding customer service 3. Knowledge of screws, nuts, and bolts (fasteners sales) preferred or a willingness to learn 4. Strong phone presence and experience dialing and receiving a high volume of calls per day. 5. Must be proficient in both, verbal and written communications skills in English and Spanish; the ability to call, connect and interact with potential customers in both languages. 6. Persuasive and goal-oriented. 7. Strong listening and presentation skills. 8. Possesses an energetic, outgoing, and friendly demeanor. 9. Eager to expand company with new sales, clients, and territories. 10. Self-motivated and self-directed 11. Ability to multitask, prioritizes, and manages time effectively. 12. In-depth understanding of company services and its position in the industry 13. Strong computer skills including Microsoft Office
Best Method to Apply: Please email resume to nancyd@amerifast.com (No Phone Calls)
POSTED 1/11/2018
SAFETY DIRECTOR - TAMPA, FL

Company Name: KHS&S CONTRACTORS
Contact Name: CLOUDIA DAME
Company Address: 5422 BAY CENTER DR, STE 200, TAMPA, FL 33609
Email: CLOUDIA.DAME@KHSS.COM
Contact Phone: 813-627-2226
Position Description: KHS&S Contractors is a subcontractor specializing in drywall, plaster, light gauge framing, and themed facades with offices located in Atlantic City, Tampa, Orlando, Ft. Lauderdale and Dallas. We are looking for a person to serve as Safety Director for the East Coast operations headquartered in Tampa, Florida. The position reports to Mike Cannon, President, and would supervise and exercise oversight over the divisional safety personnel in each of our offices. The position requires that the person be able to communicate effectively with field employees as well as management. Frequent travel (50% minimum) would also be required in order to monitor and maintain safe conditions at numerous jobsites located primarily in Florida, Texas, and New Jersey as well as occasionally throughout the Southeast. The Safety Director needs to be knowledgeable in OSHA 1926 Construction Standards and have extensive experience in the construction industry. The Safety Director would actively participate with the Loss Control and Risk Engineering personnel of our insurance carrier and broker to develop safety programs to prevent injuries and reduce existing claims and loss reserves. Consequently, this individual would need to be capable of monitoring the loss reports and working with internal Human Resource personnel, as well as the external insurance carriers and broker to reduce the company's risk and claims liability.
Responsibilities Include: Development, management and administration of the Safety functions for existing policies and procedures and accident prevention program. | Supervise divisional safety personnel at all East Coast office locations. | Conduct inspections and toolbox meetings, write reports, conduct training courses and provide recommendations and feedback. | Coordinate with the General Contractor's safety personnel to ensure our program addresses all requirements as well as implement and maintain company policies adhering to Local, State, and Federal Environmental, Health and Safety regulations. Report all discrepancies to upper management and provide solutions to correct potential problems. | Assure compliance with all regulations and keep current with any changes to laws and/or regulations that impact the company. | Prepare, maintain and update our standard Safety policy and procedure manuals. | Work with project supervision to develop and implement site-specific safety plans and job hazard analysis. | Perform investigations of significant injuries and accumulate documentation for the Work Comp claim. | Oversee compliance with DOT regulations, including personnel driving records, fleet maintenance and inspections. | Oversee training of personnel regarding safety procedures. Obtain additional training on specific items (i.e., swing stage scaffolding, boom and scissor lifts, etc…) so as to be the trainer of field personnel. | Monitor, analyze & report lost time accidents & work related incidents. | Implement accident prevention programs in response to identified hazards and/or safety OSHA requirements. | Improve safety program and safety performance with goal toward improving EMR rating. | Address and abate all OSHA citations, working directly with OSHA personnel. | Oversee/conduct all safety committee meetings at all offices. Coordinate an annual joint company-wide meeting. | Verify compliance at job sites that all Federal, State and company required posters and SDS information is visible and available at all job sites. E-Verify / EOE / DFWP / AA / M/F Vet/Disability
Position Requirements: Bilingual - English and Spanish | 5-7 years of experience and a proven track record in managing safe workplace environments related to the construction industry. | Strong technical knowledge of OSHA regulations as related to construction, including OSHA 500 certification. | Must have an understanding of Worker's Compensation insurance programs, including Owner/Contractor Controlled Insurance Programs (OCIP/CCIP). | Must be able to travel within the continental U.S. | Good communication and writing skills | Proficiency in Word, Powerpoint and Excel | Acceptable driving record that meets KHS&S criteria. | Be physically able to walk jobsites for extended periods of time, including climbing ladders or scaffolding.
APPLY ONLINE AT THE LINK PROVIDED.
Posted 10/18/2017
Senior Risk Control Consultant, Construction - Florida
Company Information: Solid reputation, passionate people and endless opportunities. That's Travelers. Our superior financial strength and consistent record of strong operating returns mean security for our customers - and opportunities for our employees. You will find Travelers to be full of energy and a workplace in which you truly can make a difference.
Job Summary: Under general supervision, provide the Underwriter with account knowledge as it relates to hazards, controls, and management. They will need to evaluate how a company identifies and manages their inherent risk factors. Additionally they are expected to differentiate the account from others in similar classes of business. In this role the consultant will be working with our larger, more complex and all lines accounts. This role reports to the Risk Control Field Director Managing Risk Control Consultant. This job does not manage others.
Primary Job Duties & Responsibilities: Partnering and having joint ownership with Underwriting to select, retain, and grow a profitable book of business. Building and maintaining productive relationships with Underwriting, Claim, Risk Control Specialists, and Brokers to service customers as a unified team. Writing technically detailed reports that communicate a clear assessment of risk and effectively articulate recommendations Discovering and evaluating customer needs through loss analysis and customer readiness in order to provide Risk Control products and services to help control losses. Staying current with technical subject matters, regulatory environment and emerging issues. Creating a valued customer experience through each assessment and service encounter. Other duties as assigned.
Minimum Qualifications: Undergraduate degree in environmental health and safety, engineering, construction management, basic sciences and related technical fields required. 8+ years of experience in risk control or safety related positions in industries such as construction, manufacturing, or military required . Mastery knowledge of business insurance lines of coverage and contractual risk transfer required . Valid drivers license required . Must have or be able to attain appropriate certification to meet specific state requirements where applicable.
Education, Work Experience & Knowledge: Insurance industry acumen. Graduate degree in related field.
Job Specific & Technical Skills & Competencies: Technical aptitude, detail oriented. Superior communication skills - both written and verbal. Ability to quickly establish credibility and rapport with all others. Experience working in a collaborative environment. Critical thinking skills. Influencing skills that effectively drive business needs. Negotiating change to achieve optimal outcomes. Ability to give and receive coaching and feedback.
Environmental/Work Schedules/Other: Environmental: Exposure to Excess Noise (Occasionally) Exposure to Dirt, Dust, Fumes, Smoke, Gases, or Other Irritating Substances (Occasionally) Exposure to Variable Weather Conditions (Frequently) Operate or work around moving machinery (Frequently) Other: Travel (Varies with Territory Geography)
Physical Requirements: Sitting (can stand at will) (Frequency) Standing (Frequently) Climb ladders and stairs and transition to access building roof areas and multi-story buildings. (Frequently) Use of Keyboards, Sporadic 10-Key (Frequently) Driving (Daily) Walking on surfaces that are uneven, wet, icy, and somewhat unstable. (Frequently) Climbing unprotected heights (ladder, rooftop, stairs, loading dock) (Occasionally)
Licensing or Certificates: Recognized relevant certifications (such as ASP, CSP, ARM, CFPS)
Equal Employment Opportunity Statement: Travelers is an equal opportunity employer
For further information, contract Tim McGrath, Construction RC Manager - 813-653-9447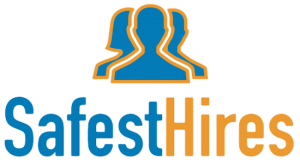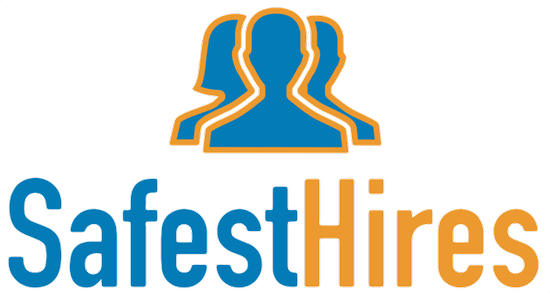 Get Free Background Checks From SafestHires - SafestHires, has partnered with WorXsiteHR to provide free background checks and drug testing services. WorXsiteHR is a free online HR software platform that automates recruiting, applicant tracking, background checks, benefits enrollment, payroll, scheduling and more - all at zero cost. As a national insurance broker, WorXsiteHR receives their compensation from insurance carriers, which allows them to offer their HR software and background checks to their clients at zero cost.Visit this FAQ to learn more and contact Andy Andersen to get started.