Post your current employment position on our website for only $149! Job postings remain active on our employment page until your position is filled! We currently receive over 10,000 visitors to our website monthly. (Payment is due by credit card upon submitting position. Payments are process through PayPal, but a PayPal account is not required to complete payment)

Are you currently a safety professional looking for a new opportunity? (Send Resume) to forward your resume to us today. We have quality companies looking to fill all levels. (Safety Staffing) if your company is looking to fill a current position. Our team screens and provides quality candidates for all positions!
POSTED 10/26/2018 (NEW)

Company Name: Stellar
Job Title/Position: Safety Manager
Position Location: Jacksonville, FL
Position Description: STELLAR has an immediate opening for a Safety Manager with a primary focus on mechanical, ammonia refrigeration, and process utilities. Salaried, full time position.
Responsibilities Include:
Provides professional knowledge and expertise in the development, implementation, administration and support of companywide Environmental Health & Safety (EHS) program with particular emphasis on mechanical, refrigeration and process utility systems.

Responsible for assisting in the overall coordination and enforcement of EHS programs

Designs, coordinates, and conducts safety orientations and training for service technicians, field employees, and office personnel.

Researches and recommends safety equipment for use by service technicians and field personnel; coordinates ordering and purchasing of safety related equipment as necessary.

Travels to service offices and job sites and conducts training in required plant/facility/regulatory subject matter, on-site reviews and audits of site safety for existing or potential accident or health hazards, assesses risk potential of hazards, and recommends corrective or preventative mitigation measures.

Assists in leading the investigation and analysis of accident/incident and injuries, and developing recurrence prevention programs and procedures.

Monitors all current information of federal and state safety regulations and requirements related to both general industry and construction safety, PSM, and plant/facility maintenance involving refrigeration system work.

Assists in compiling, maintaining, and submitting accident reports required by regulatory agencies.

Develops and monitors emergency action plans.

Approximately 60% travel required.
Minimum requirements:
10 years combined general industry and construction safety experience (field and office)

Must have direct working experience in mechanical, refrigeration and process utilities

OSHA 30 hr. Construction and General Industry

Current 1st aid/CPR/AED training

Experience in Hazmat, Hazwoper, NFPA 70E regulation and training

Computer proficiency in standard software and devices
Pluses:
Bachelor's Degree (preferably in occupational health and safety related program)

Certifications (e.g., STS, CHST, ASP, CSP)

EM-385-1-1 trained

Familiar with Procore, Bluebeam, Textura

Ability to read/understand construction blueprints/drawings
How to apply: https://www.paycomonline.net/v4/ats/web.php/jobs/ViewJobDetails?job=11777&clientkey=352252A4CBC6A3740DF5EE14932B6371
POSTED 07/27/2018
Risk Control Assoc, Field
Job ID: 15779BR
Job Category: Risk Control
Location: Coral Gables, FL
Posted Date: May 29, 2018
Risk Control Assoc, Field
Job ID: 15786BR
Job Category: Risk Control
Location: Orlando, FL
Posted Date: May 29, 2018
Company Information
Solid reputation, passionate people and endless opportunities. That's Travelers. Our superior financial strength and consistent record of strong operating returns mean security for our customers – and opportunities for our employees. You will find Travelers to be full of energy and a workplace in which you truly can make a difference.
Job Summary
Under close supervision, provide underwriting with the account knowledge required to effectively understand and evaluate the applicant or customers business. Account knowledge not only includes the facts about the account but also the associates qualitative assessment which through collaboration with the underwriter will differentiate the account from others within similar classes of business. This role reports to the Risk Control Field Director or Managing Risk Control Consultant. This job does not manage others.
Marketing Description
We have an exciting opportunity for an entry level Risk Control position. The position will directly support the delivery of risk control services to our Residual Market business, focusing on workers compensation for a wide range of policyholder operations. This will involve traveling within the assigned territory to customer locations to gather underwriting information, and deliver safety and risk management services to those customers. This position provides the opportunity for growth within our Risk Control department for all lines of business insurance.
Primary Job Duties & Responsibilities
Preparing, conducting, and completing technically detailed risk assessment evaluations of client locations to determine potential hazards and risk factors to be considered in underwriting/risk selection. Identifying uncontrolled hazards and making appropriate recommendations to the applicant or insured. Consulting with clients on ways to control hazards to help them reduce, mitigate, or prevent losses. Understanding and demonstrating how to apply appropriate risk control products or services that align to the recommendations made to the applicant or insured. Collaborating with underwriting, Claim, Clients, BI Business Partners and other Risk Control staff. Identifying and evaluating loss trends and recognizing opportunities to provide risk control products and services which can help reduce losses. Other duties as assigned.
Minimum Qualifications
Two years in safety, risk control, or related fields including but not limited to construction, manufacturing, or military required . Valid drivers license required . Must be able to attain appropriate certification to meet state specific requirements where applicable.
Education, Work Experience & Knowledge
Undergraduate degree in environmental health and safety, construction management, basic sciences and related technical fields, strongly preferred.
Job Specific & Technical Skills & Competencies
Technical aptitude, detail oriented. Superior communication skills including written, verbal and listening. Ability to quickly establish credibility and rapport with others. Self-awareness. Curiosity. Experience working in a collaborative environment. Critical thinking skills. Proven work ethic. Influencing skills.
Environmental/Work Schedules/Other
Environmental: Exposure to Excess Noise (Occasionally) Exposure to Dirt, Dust, Fumes, Smoke, Gases, or Other Irritating Substances (Occasionally) Exposure to Variable Weather Conditions (Frequently) Operate or work around moving machinery (Frequently) Other: Travel (Varies with Territory Geography)
Physical Requirements
Sitting (can stand at will) (Frequently) Standing (Frequently) Climb ladders and stairs and transition to access building roof areas and multi-story buildings. (Frequently) Use of Keyboards, Sporadic 10-Key (Frequently) Driving (Daily) Walking on surfaces that are uneven, wet, icy, and somewhat unstable. (Frequently) Climbing unprotected heights (ladder, rooftop, stairs, loading dock) (Frequently)
Equal Employment Opportunity Statement
Travelers is an equal opportunity employer.
POSTED 6/12/2018
Company Name: S1-Safety 1st
Job Title/Position: OCIP Safety Manager
Position Location: Land O Lakes
Position Description
The Contractor's Rail OCIP Risk Control services generally consist of the implementation, monitoring, and enforcement of safety and risk control policies and procedures for projects enrolled in the Rail OCIP and serves as the principle risk control advisor to the Risk Management Department. The Contractor shall ensure that there is sufficient coverage to provide on-site services during core business hours and be generally available on-call for emergency incidents related to construction outside of
non-core business hours.
Responsibilities Include
The list is way too long!!!! Contact us for details!
Position Requirements
CHST is preferred, OCIP knowledge is a must, heavy civil is a huge plus, 7 to 10 years of experience in the field, the more OSHA knowledge the better. If you are young in this game, show me someone that is hungry to become the best!
Additional Information
Position is located in the Land O Lakes area. There is very limited relocation money. Job will be anywhere from 4-5 years, with great opportunities in the future.
Best Method To Apply
Contact Douglas Chinchar: Cell 813 951 4583 or email douglas@s1team.com
POSTED 5/18/2018

Safety Supervisor (2 Positions) - Washington/Dulles Airport

Position Description
On -Site Safety Supervisor (1) Rail (2) Airport

8 to 10 years heavy civil experience

4 to 5 year position

Excellent Salary and Benefits Package
Responsibilities Include
Previous airport experience required, we need these positions filled immediately!
Position Requirements
CHST certification and CSP certification
Best Method To Apply
Contact Douglas Chinchar, S1-Safety 1St at 813-951-4583 or email resume to douglas@s1team.com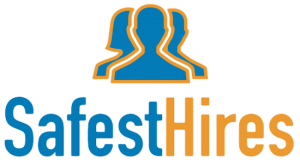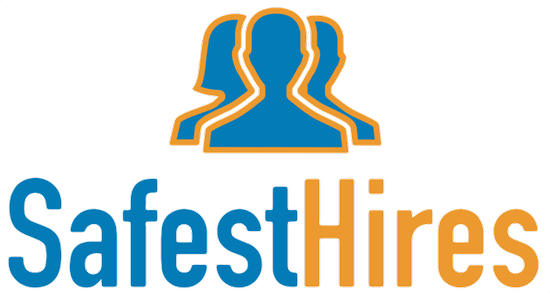 Get Free Background Checks From SafestHires - SafestHires, has partnered with WorXsiteHR to provide free background checks and drug testing services. WorXsiteHR is a free online HR software platform that automates recruiting, applicant tracking, background checks, benefits enrollment, payroll, scheduling and more - all at zero cost. As a national insurance broker, WorXsiteHR receives their compensation from insurance carriers, which allows them to offer their HR software and background checks to their clients at zero cost.Visit this FAQ to learn more and contact Andy Andersen to get started.