Post your current employment position on our website for only $149! Job postings remain active on our employment page until your position is filled! We currently receive over 10,000 visitors to our website monthly.
Are you currently a safety professional looking for a new opportunity? (Send Resume) to forward your resume to us today. We have quality companies looking to fill all levels. (Safety Staffing) if your company is looking to fill a current position. Our team screens and provides quality candidates for all positions!
POSTED 6/12/2018 (NEW)
Company Name: S1-Safety 1st
Job Title/Position: OCIP Safety Manager
Position Location: Land O Lakes
Position Description
The Contractor's Rail OCIP Risk Control services generally consist of the implementation, monitoring, and enforcement of safety and risk control policies and procedures for projects enrolled in the Rail OCIP and serves as the principle risk control advisor to the Risk Management Department. The Contractor shall ensure that there is sufficient coverage to provide on-site services during core business hours and be generally available on-call for emergency incidents related to construction outside of
non-core business hours.
Responsibilities Include
The list is way too long!!!! Contact us for details!
Position Requirements
CHST is preferred, OCIP knowledge is a must, heavy civil is a huge plus, 7 to 10 years of experience in the field, the more OSHA knowledge the better. If you are young in this game, show me someone that is hungry to become the best!
Additional Information
Position is located in the Land O Lakes area. There is very limited relocation money. Job will be anywhere from 4-5 years, with great opportunities in the future.
Best Method To Apply
Contact Douglas Chinchar: Cell 813 951 4583 or email douglas@s1team.com
POSTED 5/18/2018

Safety Supervisor (2 Positions) - Washington/Dulles Airport

Position Description
On -Site Safety Supervisor (1) Rail (2) Airport

8 to 10 years heavy civil experience

4 to 5 year position

Excellent Salary and Benefits Package
Responsibilities Include
Previous airport experience required, we need these positions filled immediately!
Position Requirements
CHST certification and CSP certification
Best Method To Apply
Contact Douglas Chinchar, S1-Safety 1St at 813-951-4583 or email resume to douglas@s1team.com
POSTED 3/8/2018
Work Zone Safety Manger - West Palm Beach, FL
Company Name: Ranger Construction Industries, Inc.
Contact Name: Mark Ligon
Company Address: 101 Sansbury's Way, West Palm Beach, FL 33411
Email: mark.ligon@vecelliogroup.com
Contact Phone: 561-310-9993
Summary: The Work-Zone Safety Manager is responsible for reviewing, evaluating, and analyzing work zone environments, design plans and procedures to control, eliminate, and prevent incidents inside the work zones job sites. S/he will conduct onsite inspections, trainings and enforce adherence to laws and regulations governing the health & safety of individuals. S/he will provide input to the Division Safety Director in an effort to plan, direct, and implement the company's safety program to ensure a safe, healthy, and accident-free work environment.
Essential Duties and Responsibilities:
Assist in the planning and implementation of loss prevention, risk control, and safety policies and procedures in compliance with all Company safety programs and local, state, and federal OSHA regulations.

Perform documented inspections at designated jobsites and organizational facilities monthly to detect existing or potential accident and health hazards and loss control issues, determine corrective or preventative measures where indicated, and follow up to ensure measures have been implemented.

Acts as the company subject matter expert for work zone MOT.

Draws up, submits and reviewed internal traffic control plans.

Reviewed traffic control specifications for all road construction projects for cities or FDOT jobs which details methods and means of street and pedestrian access to project work sites during all phases. Specifications may control order and methods of construction; monitors and inspects projects to certify they meet traffic control standards and safety requirements.

Prepares and conducts training classes regarding proper use of flaggers safety manual for qualifications and work zone signing.

Inspects work sites with a view to detecting and immediately correcting deficiencies in traffic control devices and their applications which may occur with the passage of time.

Monitors and notifies responsible parties of potentially hazardous conditions relating to motorist or pedestrians, that need to be corrected.

Coordinate MOT crew's schedules with operations.

Oversees other agencies working within job site boundaries to ensure protection of facilities, monitors road closures to maintain traffic control and ensures compliance with applicable regulations.

Conduct safety training and education programs, and demonstrate the proper use of safety PPE equipment.

Represent the Company during any regulatory inspection such as OSHA, DOT, FMCSA, etc.

Ensure weekly toolbox safety trainings occur at each Company location as required.

Manage the Company behavior-based safety program and continually grow the safety culture.

Communicate on a daily basis with direct supervisor and ensure response times to any communication are within the required timeframe.

Investigate any accidents or 'near misses' incidents to determine the root cause and document findings.

Maintain records of all communications with any entities regarding safety or liability related issues.

Inspect specified areas to ensure the presence and compliance of fire protection equipment, safety equipment, and first-aid supplies.

Investigate the adequacy of ventilation, exhaust equipment, lighting and other conditions that could affect employee health, comfort, or performance.

Recommend measures to help protect workers from potentially hazardous work methods, processes, or materials.

Performed other assigned duties as directed.
Qualifications:
Formal education in health and safety or equivalent experience working in a health and safety capacity for a period between 5 to 10 years is preferred; heavy highway construction background a plus.

Must have FDOT Maintenance of Traffic (MOT) Advanced Course.

Ability to establish credibility with field operations.

Excellent verbal and written communication skills; excellent presentation skills.

Knowledge and familiarity with OSHA & DOT regulations.

Knowledge and familiarity with Maintenance of Traffic rules (MUTCD & 600 index).

Experience in developing Occupational Health and Safety written programs.

Experienced in performing safety audits and inspections.

Ability to work independently with little direction.

Excellent time management skills; ability to manage multiple projects simultaneously.

Proficient in Microsoft Windows Office, Excel, Power Point, Share Point, and other basic computer skills.

Must have OSHA 10 & 30 hour courses.

Ability to conduct yourself in an ethical and honest manner at all times.

Must have good driving record.
Physical Demands: The physical demands described here are representative of those that must be met by an employee to successfully perform the essential functions of this job. While performing the duties of this job, the employee is regularly required to stand, sit, kneel, walk, talk, see, hear, push, pull, climb, bend and stoop. The employee frequently is required to stand, sit, walk, climb, use manual dexterity to operate tools used in the course of work and typical office environment, hear sufficient to hear conversations in person and via telephone and radio, and vision sufficient for distance sight and to read diagrams, computer screens, manual reports, rules, regulations, laws and plans. The employee is occasionally required to reach, push and pull with hands and arms. The employee must occasionally lift and/or move up to 50 pounds. Ability to travel by driving a vehicle or as a passenger on an airplane to various locations. Physical dexterity may involve stretching, proper placement of legs, and use of arms and hands in repetitive motions. The employee must be able to maintain constant alertness to the multiple concurrent activities occurring at the site, including the activities of other employees and contractors, the operation of stationary equipment and the movement of mobile equipment. Reasonable accommodations may be made to enable individuals with disabilities to perform the essential functions of this job.
EOE M/F/V/D
Best Method to Apply: Email mark.ligon@vecelliogroup.com  (No Phone Calls Please)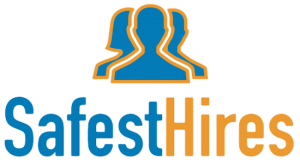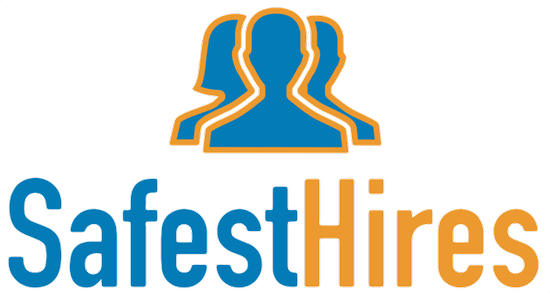 Get Free Background Checks From SafestHires - SafestHires, has partnered with WorXsiteHR to provide free background checks and drug testing services. WorXsiteHR is a free online HR software platform that automates recruiting, applicant tracking, background checks, benefits enrollment, payroll, scheduling and more - all at zero cost. As a national insurance broker, WorXsiteHR receives their compensation from insurance carriers, which allows them to offer their HR software and background checks to their clients at zero cost.Visit this FAQ to learn more and contact Andy Andersen to get started.