Africa
Cameroon - Eser Contracting and Industry Company
Ferdinand Manga Mosoke, Safety Officer | Phone: 00237677590749 | Email: fermamo2002@yahoo.co.uk
Nigeria - World Safety Organization (WSO)
Emmanuel Abayowa, Director of Administration | Phone: 2348056712215 Email: abayowa@gmail.com
World Safety Organization, (WSO)Nigeria is a non-governmental professional health, safety, security and environment agency established to help assure healthy and safe working conditions for the Nigerian people by providing training, education, research, and information related to the field of occupational safety and health. We are determined to creating a properly managed safety culture with a focus on producing individuals who will take an active role to identify potential hazards, thus establishing the foundation for an effective culture of safety. We look to foster the knowledge and development of health and safety in all its aspects.
Port Harcourt - Nigeria
Norbert Ogboin, HSE Lead | Cell: +2349099133177 | Email: nobbybanks@yahoo.com
Oil and gas industry
India
B Tech Mining and Engineering
Manish Kumar Tiwari, Student | Email: manishnrzb2@gmail.com
Mohammed Mohiuddin | Email: mohammed.mohiuddin5@gmail.com
SANKALP JYOTI
SANTOSH KUMAR, Manager | Cell: 930-483-2180 | Email: sankalpjyoti23@gmail.com
'Sankalp Jyoti' is a secular, non–political and non–profit making voluntary organization. This organization was formed by a group of social work and development professionals who were inspired by participatory and collective social actions and interventions. They first studied the socio-economic condition of the people followed by the regular interaction with the local office before chalking out need based interventions in the area of operation. The findings of the problems were so acute and intense that they could not be dealt in a shorter period of time without joint efforts. With this realization 'Sankalp Jyoti' originated in the year 2004 and was registered under the Society Registration Act.
Sankalp Jyoti started its different interventions from Patna district in Bihar and has in the course expanded its activities to Gaya, Jahanabad, Kishenganj, Sheikhpura, Madhubani and Muzaffarpur districts as well. The prime motto to take up Patna as the intervention district was because of the reason that most of the founder members were from this place. Moreover, Sankalp Jyoti emerged from the development professional office of this engaged in Patna district but committed to work with the people all over Bihar, so as to make them involve in overcoming their different problems including health, education, livelihood, drought, flood etc.
Since inception, Sankalp Jyoti has been working with women, children, youth, aged, farmers and laborers of the weaker and marginalized sections of the society who have been vulnerable to various disadvantages including disasters and social exclusion as well as denial their different rights. Sankalp Jyoti believes in development of these people through collective social as well as developmental action in a participatory approach.
Goal: Sustainable development of the society through women empowerment and in the process to generate awareness, consciousness and promote holistic development of all sections of the society.
Vision: To have healthy and self reliant society where equal opportunities are made available to the disadvantaged with special reference to women. Thereby promotion of equity based society bereft of any exploitation on the ground of sex, race, caste, creed, class and religion.
Mission: To create a self reliant society of disadvantaged & marginalized groups who can avail equal opportunities in which woman play proactive role. Thereby to strive for the sustainable development process and improvement in quality of life of all sections of the society with emphasis on deprived and marginalized sections through participatory approach and availing of their rights.
TAMIL NADU
V O CHIDAMBARANAR PORT TRUST
ARUL RAJ, Port Safety | Cell: 849-600-7168 | Email: arulrajme1@gmail.com
Major port in India ,under ministry of shipping government of India
Indonesia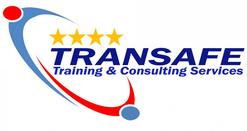 PT. Transafe Dharma Persada (Transafe Indonesia)
Luki Tantra | Phone.+62 21 8311903-4 |Email: Lukitantra@transafeindonesia.com
Address: Wisma Pede 3rd Floor - Suite 304, Jl. MT.
Haryono Kav.17, Jkt 12810 - Indonesia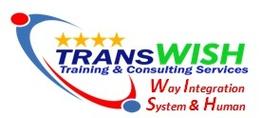 TransWish Indonesia
Luki Tantra | Phone.+62 21 8311903-4 |Email: Lukitantra@transafeindonesia.com
Address: Wisma Pede 3rd Floor - Suite 304, Jl. MT.
Haryono Kav.17, Jkt 12810 - Indonesia
Malaysia
TOTAL SYSTEM MANAGEMENT SDNBHD
JOHOR BAHRUM JOHOR | Cell: +6019-777-8932 | zulhaimi.tsmsb@gmail.com
TOTAL SYSTEM MANAGEMENT SDN BHD are certified Health Safety Environment (HSE) consultants who specialize in helping companies develop more effective HSE programs. We solve HSSE management problems; conduct HSE training for firms in general industry and site safety supervision for construction site.
United Arab Emirants
Abu Dhabi - International Decor, LLC
Ernest Wangmie Yamjong, Sr HSE Officer | Phone: 971 552805614 | Email: yamjongernst@yahoo.com
Interior Design Works (Décor) As a professional contractor and trader; IDC interior division offers a range of services from interior products through to "turnkey" projects that involves the space planning, interior design, fit outs, office furniture installation and completion. Suspended Ceilings International Décor offers their service as installers of all kinds of Suspended Ceiling applications and systems including Gyproc & Knauff. The company's experience covers a huge range of different ceiling works such as the curved ceiling, acoustic perforated ceiling, high drop ceiling, acoustic plaster ceiling, wooden ceiling, acoustic hygiene ceiling tile, metal ceiling tiles, fire rated ceiling, external ceiling and thermal insulated soffit cement board ceiling. Drylining & Partitioning Following up our quality suspended ceiling works, we take pride in being a recommended installer of Drywall Gypsum application, with an experience that ranges from installation of dry lining and partitions through to exterior cement board cladding, high performance acoustic walls, elevator shaft walls, fire rated walls, security walls, high partition walls in addition to supply and installation of fire-retardant treated plywood Fire Stopping Construction Joint Firestopping Firestop services through penetrations for electrical systems Firestop services through penetrations for mechanical systems Firestop systems installation services such as labeling & penetration logs.