Join us March 1 & 2, 2019 for the largest Environmental, Health and Safety Expo and Conference! Visit over 350 exhibitors and register soon for over 40 seminars and courses for only $25/per course! Don't miss this dynamic event!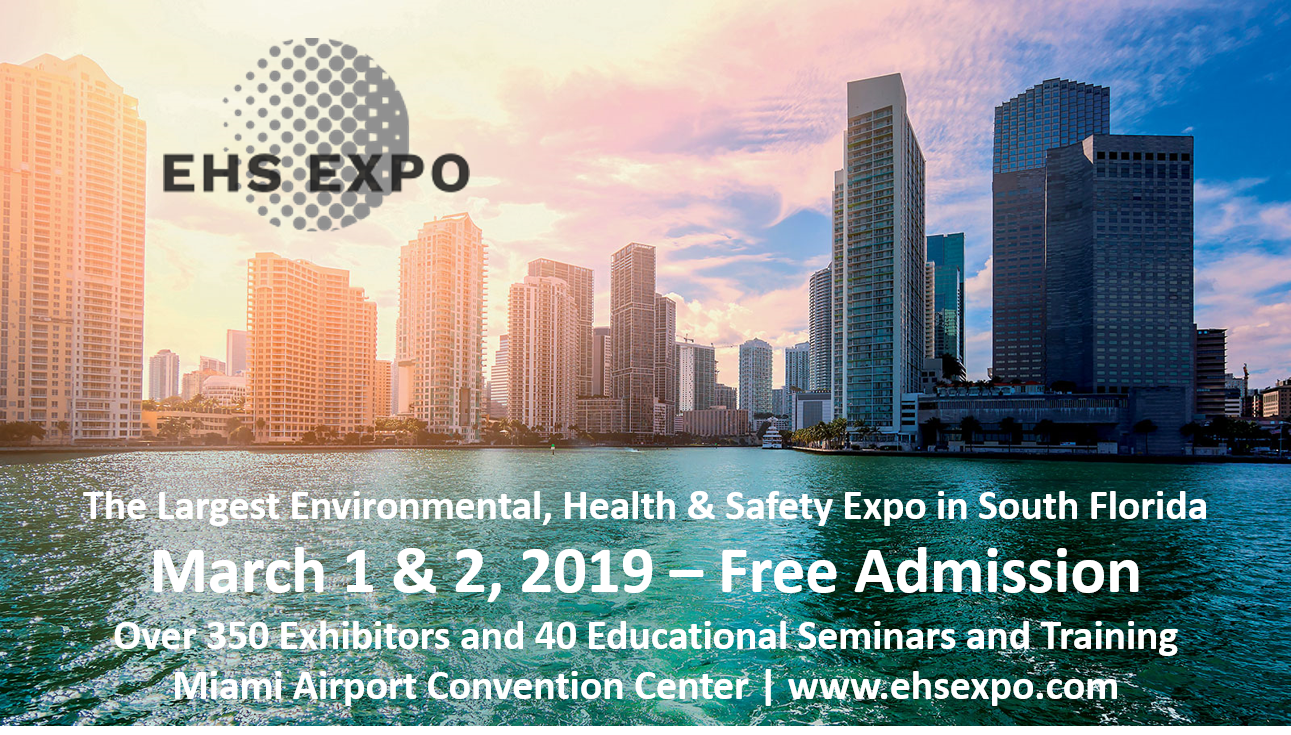 9/19/2018 - NEW POSITION POSTED - CITY OF POMPANO BEACH
Job Title/Position: Utilities Program Coordinator (Safety Person)
Position Location: Pompano Beach, FL
Position Description: This position requires a motivated person to manage and assist with Utilities Programs in compliance with federal, state and local regulations. The primary focus of this position is to manage the Utilities safety and security programs.
Please join us for our 2019 EHS EXPO & Conference on March 1st & 2nd at the Miami Airport Convention Center. If your company is interested in learning more about exhibitor space, or other sponsorship opportunities, please visit our website www.ehsexpo.com

Subscribe to receive our award winning, free newsletter, delivered to your inbox each week. We publish the top EHS related news stories in addition to information related to our organization, including upcoming training, seminars and employment opportunities.