Please join us for our 2019 EHS EXPO, Conference and Job Fair on March 1st & 2nd at the Miami Airport Convention Center. If your company is interested in learning more about exhibitor space, or other sponsorship opportunities, please visit our website www.ehsexpo.com
Safety Alliance and Caterpillar Safety Services Present
SUPERVISOR TRAINING IN ACCOUNTABILITY AND RECOGNITION TECHNIQUES
June 28, 2018 from 8:00 a.m. to 4:00 p.m.
Houston, Texas - Cost $299
(Breakfast 7:30 – 8:00 a.m. and Lunch 12:00 – 1:00 p.m. provided) CEU CREDITS AVAILABLE

The S.T.A.R.T. Workshop has helped many organizations in a variety of industries transform their safety cultures by empowering front-line
leadership to positively engage employees through communication, accountability and recognition. Gain a new outlook on safety and the tools to drive excellence in your organization.
Is your company seeking an Authorized OSHA Outreach Trainer to conduct safety training?
Are you currently an Authorized OSHA Outreach Trainer for Construction, General Industry, Maritime or does your company conduct additional training courses?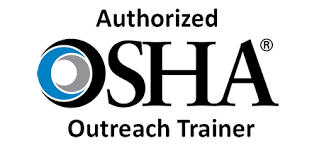 Subscribe to receive our award winning, free newsletter, delivered to your inbox each week. We publish the top EHS related news stories in addition to information related to our organization, including upcoming training, seminars and employment opportunities.